The Scouts of America and avid RV'ers have a lot in common; both groups are adventurous by nature, can really build a campfire, and of course, live by the motto "always be prepared."
Of course your camping trip is going to be fun and incident-free, but being ready for any emergency will bring you peace of mind and allow you to kick back and make some memories.
Unfortunately, things happen, but we can be ready for those unforeseen and unwelcome troubles by making the proper preparations before pulling out of the driveway.
This week we've put together a checklist of must-have items for your RV first-aid kit that will keep you always prepared, never scared.
Print it out, stock your kit, and consider yourself prepped so that you can focus on the fun!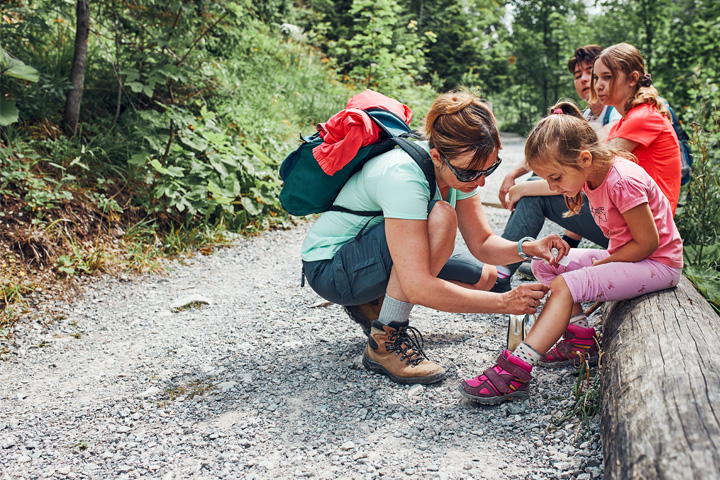 Container
We suggest a water-proof, sealable container such as a stackable type storage tote. Whatever you buy, as long as water can't get in, and it can be easily stored/accessed in an emergency, it will do the job.
Basic Treatments
Band-Aids (assorted sizes)
Butterfly strips
Gauze (roll)
Gauze (pads)
Medical tape
Antibiotic ointment
Alcohol/hydrogen peroxide
Burn ointment
Anti-itch ointment
Calamine lotion
Gloves (rubber or nitrate)
Cotton balls
Cotton swabs
Ice/Heat pack
Finger splint
Ace bandage
Water
Aloe vera gel
Tools
Scissors
Tweezers
Tick removers
Thermometer
Needle and thread
Medications
Ibuprofen
Acetaminophen
Aspirin
Cold/flu medicine
Anti-nausea, diarrhea and upset stomach medication
Cough suppressant
Benadryl
EpiPen (if needed)
Any prescription medication required
Be safe, have fun, and stop in to see our RV experts with any questions!
---